In 2020, due to the ongoing global health emergency, public art projects are restricted as well as international travel. The INTERFERENCE 2020 program will unfold with a series of activities over the next 12 months in accordance with collective health care measures.
INTERFERENCE 2020 starts with DIGITAL SHIFT, a program in collaboration with DIGITAL IMPACT LAB in Bremen (Germany) consisting of a series of activities that focus on the impact of the digital culture on the society on its broad term. Is consists of an artists' lab and public viewing of the results on 2-3 October 2020, as well as a series of talks and workshops. To find more about the program >>
INTERFERENCE Tunis 2016. Architecture Projections.
TIME
19 / 20 September 2020 | 4.00 pm to 9.00 pm
26 / 27 September 2020 | 4.00 pm to 9.00 pm
1 – 3 October 2020 | upon agreement
WORKSHOP
The walls of the Medina will become our screens. The artists' lab is open invitation to experiment with the projection of visuals such as drawing, paint, and photography, but as well all kinds of digital imagery and visualisations. Participants are asked to bring their visuals and to transform them into large scale architecture projections.
PROGRAM
This program encompasses various activities such as
_ experimental working sessions
_ introductions to hard- and software
_ lecture talks on the history of the projected image on digital art in public space
TOOLS
We will provide projectors mainly with HDMI access points, as well as an open-source ware (VVVV). Please bring your computer and check for the HDMI access or an adapter. Check with us with you have a VGA port, we have some smaller projectors that can work. Please bring your camera, an extension cord, and if you have other digital tools f.ex a Kinect?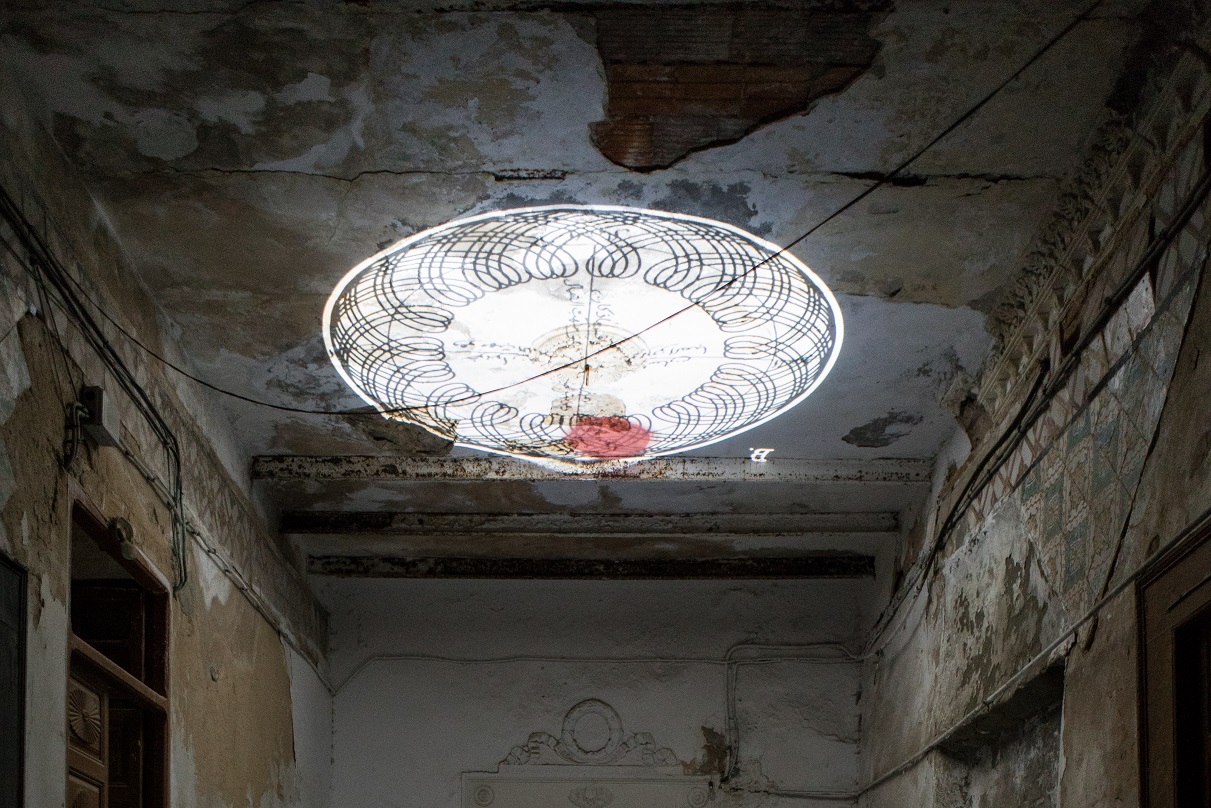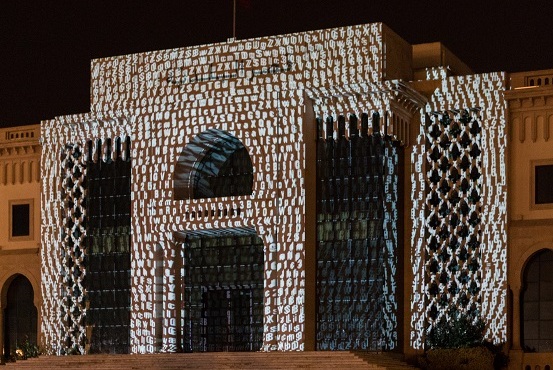 INTERFERENCE Tunis 2018. Architecture Projections.
APPLICATION open until 13 September 2020
ELIGIBILITY
The artists' lab is open to artists and architects, designers and photographers and all kinds of creative minds who want to discover the interplay of projected imageries and the built environment.
COACHES
The lab is headed by INTERFERENCE Artistic Directors Aymen Gharbi and Bettina Pelz, jointly with media artist Lorenz Potthast.
GERMAN PARTNERS
In parallel, the DIGITAL IMPACT LAB in Bremen (Germany) will host an artists' lab in Bremen. Part of the sessions will be done in hybrid onsite and online formats to foster exchange and dialogue in debate, development, and display.
FUNDING
This program is free of charge thanks to the support by IFA SYNERGY.
PUBLIC VIEWING
The best results of this lab will be up for public viewing on 2/3 October 2020 in Tunis and later in Bremen (Germany).
CONTACT
INTERFERENCE Curatorial Collective
Farouk Sfaxi | Phone +21651581991